Yoga for Your Physical, Mental and Emotional Health
At Avana Yoga we believe that we are all trying to attain a joyful, balanced and blissful life. At Avana Yoga we aim to give you the tools, via the best yoga teacher training courses, workshops and retreats to help you achieve a joyful state of existence, where your mind is in control, no matter what the external factors or influences in your life may be.
Yoga is primarily Samadhi which is a higher state of concentration, a mind that is perfect in stillness, concentration and focus. The practical purpose of classical yoga practices, such as asan (physical exercise), pranayam (breathing exercise) and meditation are to achieve physical, mental and emotional balance and perhaps aid the practitioner attain spiritual realisation.
In a modern day society where we wanted to become a yoga instructor. Where we all are working hard chasing our dreams and goals. Where we think these dreams and goals will make us happy. Where on achieving these dreams and goals we realise we are still not truly happy, that we must work towards the next goal and maybe that will give us the happiness we are looking for?
From a traditional Indian family, learning Yoga from an early age. Yogi Madhav is a very experienced Yoga teacher. He completed his graduation in Philosophy, Sanskrit and Hindi & holds a Master Degree in Yoga& Meditation. He has also studied the Vedas, varying philosophies, Yoga Therapy, Naturopathy and Pranic Healing. Yogi Madhav has taught in yoga schools, yoga ashrams, colleges, universities, institutes and NGO's throughout India. Teaching 1000's of international students 200 and 300 hour courses since 2012. Establishing a solid student community worldwide. Yogi Madhav travels and teaches yoga in different countries. He is the winner of Himalaya Yoga Olympiad in 2008. Madhav shares the practice of Yoga in a traditional, simple, calm manner, with precise and clear direction. Bringing depth and understanding of the true teachings of Yoga.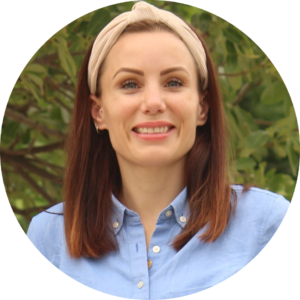 Katie has been a yoga practitioner since her mid 20's, her journey of yoga started with an injury. After years of athletics, the injuries became too frequent and the body needed something to help rehabilitate, yet remain strong. Yoga was the perfect recipe for that, and so her practice began. Katie has taught Hatha and Yin in Yoga studios, gyms and High Schools in the UK and a Yoga Ashram in India. Her study of yoga started in India with a 200hr Yoga Alliance accredited Teacher Training and later went on to do a further 300hrs in Traditional Hatha, as well as extensive Yin training with the leaders in the field, Katie is the lead trainer in the Yin Yoga Teacher Training Program. Katie shares the practice of yoga by way of an empathetic and understanding nature, with patient and thorough guidance, breaking down the fundamentals makings it easier to understand and more accessible to all.
From a young age Prabhakar was drawn to a spiritual way of living. He loved yoga and practiced many different styles. It wasn't until he began doing Hatha yoga that he wanted to immerse himself in a training to deepen his own personal practice. As a yoga teacher he brings to his students a depth of experience in hatha and ashtanga style yoga. He soon realized that the yoga mat was a place to find a sense of contentment, self awareness and mind body connection. He has 1000+ hours of professional yoga teacher training behind him, backed up with an experience of more than 16 years of teaching yoga. He tries to offer his students the opportunity to take the yogic path at their own pace. He has been associated with several yoga centre's all over india, teaching philosophy and meditation.
Dr Pragyan tripathi is a renowned Ayurveda and Panchkarma trainer. He is a sensitive and seasoned doctor with a strong background in herbal medicine. He is very active in promoting Ayurvedic principles and remedies. He provides highly individualized and dedicated patient care. He has strong ability to recommend healthy regimens for patients lifestyle. Dr Pragyan has immense knowledge of detoxification and Ayurvedic medicine. He is an expert in pulse reading (nadi). He also specializes in treatment for enhanced immunity, stress management, obesity, hair and beauty care, spine and joint care etc. He develops individual treatment plans, provides therapies to alleviate chronic and acute illness. He provides Ayurvedic medicines and herbal supplements to patients.